Greetings Fire Warriors
In today's post i will be covering the full backgrounds for the mascots of this party and many items for the next catalog such as Easter Egg party items that we will be seeing in the next catalog, plus all the scheduled mascot meetups that will accure! And some minigames that have came back! You can check all that by clicking the "Read More" button!
1) Full Mascot Backgrounds

News about the mascots of the Noir Party have come out, the mascots are Jet Pack Guy and Dot. The full backgrounds for the mascots have been released, here are they both: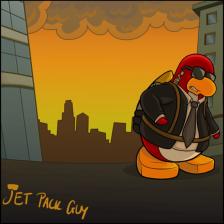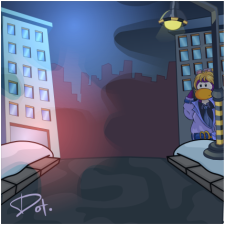 Plus one of the admins released a community post about all the planned mascot meetups that will happen, here's the list of them:


There won't be just planned meetups, there will be a set of random meetups from the mascots, I highly recommend you checking out Mascot Sightings twitter and discord server:
Discord: http://discord.gg/QWRQ4mZ
Twitter: https://twitter.com/mascot_sighting
2) Future Catalog Items
Easter Egg Items:
Recently a fan of CPRewritten asked if the team could bring back a set of

Easter Egg

items, They agreed and said it will be in the next catalog! Take a look:

Strawberry Basket:
Yesterday they sent a tweet revealing there will be a item coming probably for the next catalog, a basket full of

strawberries

.
Strawberries ?

(Upcoming item by @DegarmooCPR) pic.twitter.com/vwmUVakciL

— Club Penguin Rewritten (@CPRewritten) March 29, 2021
3) Minigames Development:
On a tweet today from the CPRewritten Twitter showing that 2 games have came back, those are Jet Pack Adventure and Dance Contest! Here's what they said:
Return with some moves in the sky and also on the dance floor… ?

Dance Contest and Jet Pack Adventure have returned to the island! pic.twitter.com/P3P2wqJJf0

— Club Penguin Rewritten (@CPRewritten) March 30, 2021
What do YOU think? Will YOU be meeting the mascots? Will YOU get the mascots background? Lets us know in the comments below!
Filed under: Fire Warriors